A treatment for melasma you can trust
If you've noticed dark, brown-grey patches appearing on your face, then you may be suffering from melasma.
Melasma is a common skin pigmentation problem. Although it's unlikely to lead to a more serious condition, it is unsightly and can lead to feelings of anxiety about your appearance.
At our clinic in Dublin we treat melasma using the cosmelan® depigmentation pack. It is a safe and effective melasma treatment that thousands of our patients have benefited from.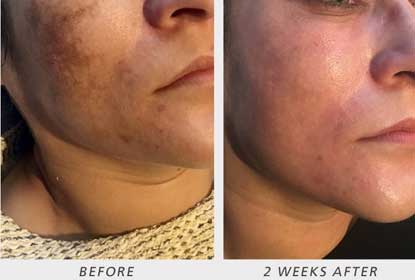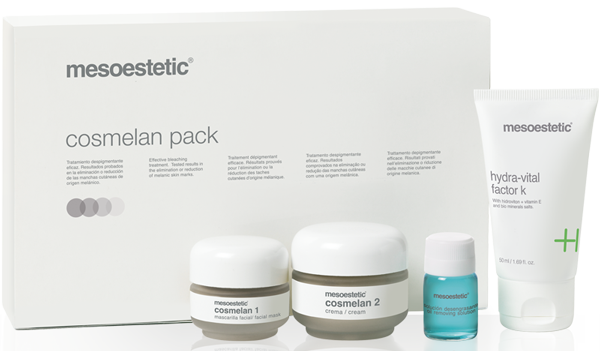 Cosmelan peels
Although there are a range of melasma treatments out there, we've found cosmelan® to be the most effective.
How it works is very simple. At your first session at our Dublin clinic, we'll apply an intensive depigmenting cream on the target area of skin. You must leave this cream on for 6-8 hours.
After that, we'll provide you with a special cosmelan® pack to apply at home. We'll let you know when, where and how to apply the products. Although you'll start to see improvements in your appearance after just 7 days, the whole treatment cycle takes 7 months.
For more information about our melasma treatment, you can book an initial consultation with us. It costs just €20 – refunded in full should you choose to take up treatment here at Dundrum Clinic.
Frequently Asked Questions