Congratulations, you're the Bride to Be!

Here at Dundrum Cosmetic Clinic we want to help you look your very best on Your Special Day. Take a look at our bridal packages for you, your bridesmaids, the Mother of the Bride and don't forget the Mother of the Groom. You all deserve to have that special glow you can only have when you know you're looking your best.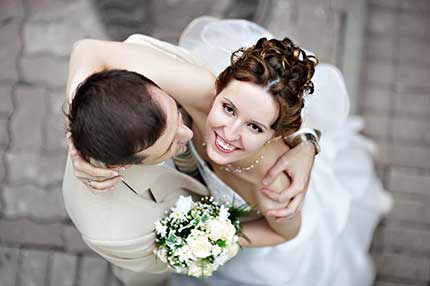 HERE ARE OUR WEDDING DAY COUNTDOWN RECOMMENDATIONS
Ten to Six months before Your Special Day
Start early with our Laser Hair Removal Special; Full Legs, Bikini Line and Underarms.  An interval of 8 weeks is required between each treatment so the earlier that you start, the better.
Six to Three months before Your Special Day

Microdermabrasion and Deep pore facial cleansing to Rejuvenate your skin: We offer a course of 3 sessions. Consists of an Exfoliation and Skin Rejuvenation procedure that will leave your skin looking brighter and feeling softer.
Micro-needling to induce Collagen growth: We offer a course of 3 sessions, one session every 2 weeks. This treatment uses an innovative and unique trans-dermal technology to transport active ingredients such as vitamin C and anti-ageing products which stimulate collagen and elastin synthesis, achieving glowing and luminous skin.
Doctor's Injectable and Fillers: Doctor injectable treatments (ANTI WRINKLES–DERMAL AND LIP FILLER) will fill in facial lines, reduce wrinkles. Dermal filler can sculpt your face and lips, providing a more natural and youthful apearance and make your skin look smooth again.
Facial Peels: We offer Peels for all skin types, which is ideal for restoring a vibrant look to sun damaged skin.
Body peels (skin whitening) this treatment can help you to reduce the dark skin tone in areas such as underarms and intimate areas.
Ultra shape and Radio Frequency Treatments: These treatments reduce body fat and tighten skin, helping you get a great body shape for Your Special Day.
We have more bridal packages for you!
A consultation using our skin scanner is provided before any treatments; in this way we ensure each treatment is customised to suit your skin.
Should you have any questions please phone us 01 2166 778 or Contact Us – we would be delighted to help.