Tattoos are forever, aren't they?
We were the first clinic in Ireland to offer our clients PicoSure Laser tattoo removal. Because we were the first, we have the most experience with this technology. Whether you want a tattoo partially or fully removed, we'll make sure you're informed about the best option for your circumstances.
Tattoo removal is also available in our city centre clinic at The Blue Room, 25 Wicklow Street.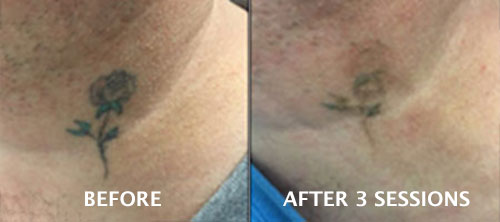 Start safe and professional removal today
With over 10 years treating tattoos, our specialist will provide you with all the information that you need to make a qualified decision on treating your tattoo. A consultation costs just €20 – refunded in full should you choose to take up a package of treatments in Dundrum Clinic.
Frequently Asked Questions