Think your stretch marks are unsightly?
Anyone can get stretch marks – it would probably be quicker to count the people without them. But that doesn't mean you don't still feel a little bit down every time you catch a glimpse of your own marks.
Stretch marks occur due to some form of skin expansion. This might be caused by weight gain, muscle growth, pregnancy or even just as a natural part of your body's development. They affect both women and men, usually around the torso or upper arms and legs, often starting out a purple-pink colour before turning silver-white.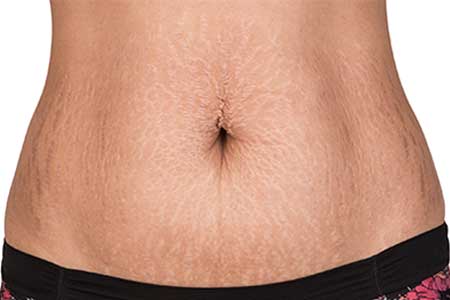 Banish them once and for all
Thanks to laser technology, you don't need to frown at your stretch marks any longer. At Dundrum Clinic, we're able to treat both the superficial and deep layers of skin so that the surrounding skin quickly regenerates and leaves you with healthier, smoother skin across the entire area.
If you'd like more information about stretch mark treatment, get in touch with our fully trained practitioners. A discreet and professional initial consultation provides you with all the information you need and costs just €20 – refunded in full should you choose to take up the treatment here at Dundrum Clinic.
Frequently Asked Questions