Wish you could get rid of your acne?
Your acne is getting you down. You've tried every potion and lotion on the shelf of your local High Street pharmacy, avoided chocolate for months, spent hours scrubbing your skin raw and even smothered your face with Greek yoghurt. Nothing works. Instead, you remain deeply self-conscious around other people. Perhaps you even avoid going out as much as you'd like.
Acne can affect anyone, but it's particularly common during adolescence – a challenging enough time as it is, without the extra complexity of skin problems. Fortunately, it doesn't have to dominate your life like this. Acne is not your fault and we can help you control it.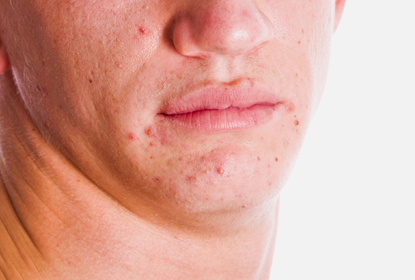 Bespoke acne treatments from qualified practitioners
Whether you're concerned about spots, blackheads, cysts or any other form of inflamed pores across your face, neck or torso, at Dundrum Clinic, we offer a wide range of specifically-tailored acne treatments that can help restore your confidence. Our qualified team will guide you through a detailed consultation to determine the right treatment for you – from deep skin facial cleanses and peels through to safe and effective IPL laser treatment – leaving your skin clearer and your mind happier too.
If you'd like more information about our range of acne treatments, get in touch with our fully trained practitioners. Our professional, initial consultation costs just €20 – refunded in full should you choose to take up treatment here at Dundrum Clinic.
Frequently Asked Questions