Using laser technology to prevent hair growth
Laser hair removal can be used to remove hair in unwanted places and prevent regrowth.
It works by using a hand-held applicator to emit pulsing light over the target area. The light causes a reaction in the hair follicle which, after repeated treatment, destroys the hair root and prevents it from re-growing.
The light emitted by the applicator is attracted to darker colours. This means the darker the hair is in relation to the colour of the skin, the more effective laser hair removal is.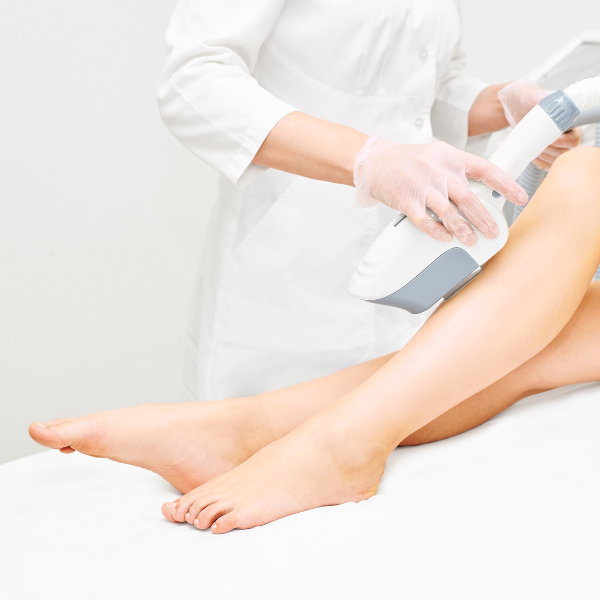 Why choose Dundrum Clinic?
Our experienced team have carried out thousands of laser hair removal treatments since we opened in 2006. It has always been one of our most popular treatments at our Dublin clinic, and you only have to read some of our reviews to see how happy our customers are with their results.
Not only are our aestheticians trained by the laser manufacturers themselves, but we're the only clinic in Ireland with Core of Knowledge certification and on-site Laser Protection Supervisor.
We also have a wide range of equipment that we use to carry out this treatment. It means you can choose the one that's right for you based on your own needs and desires. This isn't a one-size fits all solution - we'll make sure you're 100% comfortable before going ahead.
Start feeling better about unwanted hair today
If you want to learn more about laser hair removal at Dundrum Clinic, feel free to give us a ring, drop us an email or pop into our clinic in Dublin.
Frequently Asked Questions