Dark skin patches that don't disappear
Are you noticing dark, irregular spots of varying sizes discolouring the skin on your hands, face or anywhere else?
Hyperpigmentation is a form of Skin Pigmentation Disorder in which an increased level of melanin results in patches of skin becoming darker. You might know those that appear due to sun exposure as 'liver spots'. Or the ones that sometimes form during pregnancy as 'pregnancy mask'. It has many other possible causes, including some prescription medicines or conditions such as Addison's disease.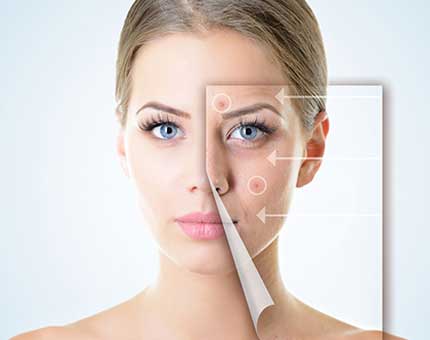 Control hyperpigmentation for good
If you think your skin may be showing signs of hyperpigmentation, then come in and see us. We can help identify the problem and then offer a variety of potential treatment options – from creams and peels to laser and microneedling – to get your skin in the best shape possible.
If you'd like more information about treatments for hyperpigmentation, give our fully trained practitioners a call or pop in for a chat. A professional and thorough initial consultation costs just €20 – refunded in full should you choose to take up the treatment here at Dundrum Clinic.
Frequently Asked Questions