Your face goes through a lot
Whatever your gender, your skin puts up with a lot of stress, 24/7. Pollution, sun, wind, rain, make-up and perspiration are just some of the day-to-day factors your face has to contend with. For the most part, your skin does an outstanding job of coping with everything that's thrown at it. But time takes its toll and even the best of us need a helping hand every now and then.
Take a break. Treat your hard-working skin to the deep pore facial cleanse treatment it deserves.  Whether your complexion is uneven, feeling oily, struggling with acne or dry and prone to fine lines, this treatment will come to the rescue and rejuvenate your tired skin, leaving you looking younger and ready to tackle the strains of a busy daily life once again. Make an appointment today. Your face will thank you for it.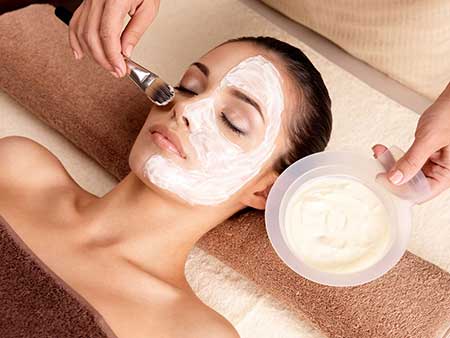 Book your deep pore facial treatment today
For more information about deep pore facial treatment, get in touch with our fully trained practitioners. A professional, initial consultation costs just €20 – refunded in full should you choose to take up treatment here at Dundrum Clinic.
Frequently Asked Questions
For more information, get in touch with us to book your professional, fully refundable, €20 initial consultation today.