Why a deep pore cleansing facial is different
A deep pore cleansing facial isn't your everyday facial.
While a typical facial only involves one or two steps, this 90-minute procedure combines several different treatments for maximum effect. The unique process will unclog dirt and debris trapped deep beneath the surface of your skin.
It will remove skin imperfections, improve your skin tone and leave you feeling years younger.
How does it work?
At our clinic in Dublin, our deep pore cleansing facial consists of seven steps:
A complete skin analysis to determine problem areas of the skin that you would like to target.
A facial steaming to open your pores and prepare them for a deep cleansing.
A deep skin cleansing to remove dirt and debris trapped in the pores.
A process of blackhead removal.
An exfoliation to remove dead skin cells from the surface of your skin.
A facial massage.
The application of a customised healing mask. This helps your skin to get the full benefits of the treatment and alleviate any post-treatment redness.
You'll come out of your treatment feeling like a new person. It's a facial, but it's so much more than that.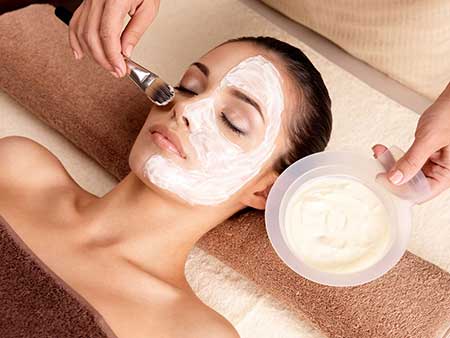 Book your treatment today
For more information about this treatment, why not book an initial consultation? It costs just €20, which is refunded in full should you choose to take up the treatment at our Dublin clinic.
Frequently Asked Questions