Microneedling – but not as you may know it
Microneedling uses tiny sterilised needles to improve the tone and texture of your skin. It can also improve the appearance of acne, scars, wrinkles and dark patches of skin.
This is one of our most popular treatments - and it's easy to see why. Each session takes just 30 minutes and there's little to no downtime afterwards. Our patients normally see optimum results after 4-6 treatments.
At our clinic in Dublin we perform the microneedling treatment using the Nanopore stylus. These adjustable microneedles are precision operated to ensure you get the desired results without any risks.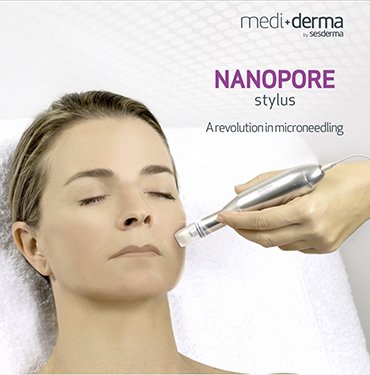 Microneedling uses tiny needles to puncture microscopic holes in the surface of your skin. This stimulates the production of collagen in your body, which is a vital protein for maintaining skin firmness and freshness.
As your skin starts the healing process, it can help to reduce the appearance of a number of skin conditions, including:
acne
scars
wrinkles
fine lines
dark spots
And many more besides! Simply put, microneedling is a quick, safe and effective solution that restores the natural vitality of your skin.
For more information about microneedling, get in touch with our friendly team today.
Frequently Asked Questions