Tackling acne during Acne Awareness Month
June marks Acne Awareness Month. So there's never been a better time to look at a condition which affects 40% of people in Ireland at some point in their lives.
In this blog, Dundrum Clinic Service Coordinator and skin specialist Giselle Gerka is going to talk you through the various types of acne. She will also explain how to identify and treat acne.
What is hormonal acne?
As you may have guessed from the name, hormonal acne is caused by hormonal changes in your body during puberty. According to the HSE website, It's most common for girls age 14 to 17 and boys age 16 to 19. Overall, around 8 in 10 people age 11 to 30 will suffer from acne.
Hormonal acne is one of the most challenging types of acne that I deal with, and it can result in scarring if not treated correctly at the time. We use a number of different methods to identify hormonal acne among our patients at Dundrum Clinic. Once we done an exhaustive analysis, the gynaecologist and skin specialist Dr Eliana Castaneda will recommend the next steps to take.
Although a lot of my patients tend to deal with hormonal acne using at-home treatments, I normally recommend that they combine them with medical treatments. I have found that this can really reduce the risks of acne outbreaks and scarring.
Acne in adulthood
Although acne is most common amongst teenagers, it can affect adults too. It's also much more common in women. About 1 in 20 women over 25 suffer from acne, compared to 1 in 100 men.
There are lots of different reasons why certain adults suffer from acne. There are a few factors which can trigger acne in women:
Polycystic ovary syndrome (PCOS) is a condition which affects how a woman's ovaries work. One of its symptoms can be acne.
Acne sometimes flares up during the first few months of pregnancy.
Some women will see acne spots appear on their skin before their period.
Acne can also be genetic, so if your parents suffered from it then there's a good chance you will too. Other possible causes for acne in men and women include smoking and stress.
The hidden symptoms of acne
Of course, all of the above symptoms are visible. But it's also important to mention the potential negative effects that acne can have on your mental health.
Acne is unsightly, and prolonged outbreaks could lead to feelings of anxiety, embarrassment and shame. These are the hidden symptoms of acne which I try to highlight at every opportunity.
How to identify acne
In general, acne leads to oily red spots that mostly appear on your face. However, it can also flare up on your back and chest.
There are six types of acne spots:
Blackheads
Whiteheads
Papules
Pustules
Nodules
Cysts
Acne is often confused with rosacea, another common skin condition that affects adults age 30 to 50.
But unlike acne, rosacea does not cause oily skin. Breakouts of rosacea are limited to pimples rather than the blackheads or cysts associated with acne. Rosacea can also lead to discomfort around the eyes and cause sensitive skin. These symptoms don't tend to occur with acne.
Because acne and rosacea are two separate conditions, each one requires a different course of treatment. It's why you should always seek the advice of a skin specialist if you're unsure which one you're suffering from.
How to treat acne
Thankfully, in most cases acne can be treated with over-the-counter gels or creams. However, in cases of severe acne, you may need to use antibiotic tablets, peels or laser treatments.
At Dundrum Clinic, we firstly assess the severity of your condition during an initial consultation. We'll then suggest the best course of treatment for your acne. This could be either chemical peels, RF microneedling, CO2 laser resurfacing or subcision. It's all about finding a treatment that works best for you.
---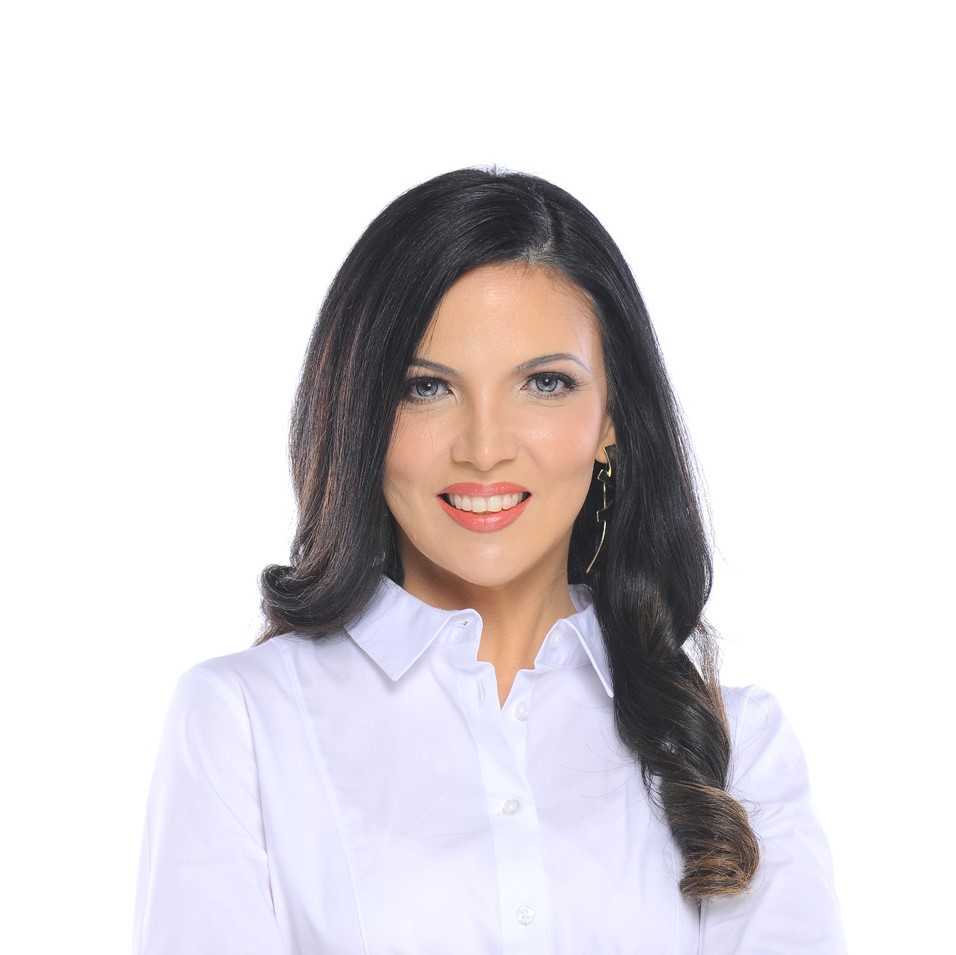 This blog was written by our Service Coordinator Giselle Gerka.
Giselle is a skin specialist and member of the American Acne & Rosacea Society.
She is also the founder of Gerka Clinic.