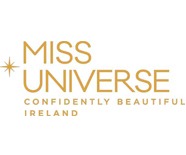 The Miss Universe Ireland contest was held on August 31st in the splendid Round Room at the Mansion House in Dublin City Centre. It was a glorious occasion attracting a great crowd to see which of the 30 very lovely and talented young women from all over Ireland would win the crown. Dundrum Cosmetic Clinic was present and delighted to be the official sponsor of the event.
Brittany Mason, a former Miss Universe and now the Director of Miss Universe Ireland hosted the event, along with TV personality James Patrice. Miss Mason is originally from Anderson in Indiana but has never forgotten her Irish roots and is now happily settled in Dublin and delighted to be the new owner of the Miss Universe Ireland franchise.
Amongst the group of young and talented women vying for the title were not only some of Ireland's top models but also an architect, a doctor, business owners, a teacher, a nursing student, a law student and several in the middle of a master's degree. So the contestants not only have looks but brains to burn as well.
12-year-old Allie Sherlock from Cork, who was discovered busking and has a voice that could give Adele a run for her money, enlivened the night with her music. While DJ GNO not only wrote and produced the song "Miss Emerald Isle" especially for the event but also performed it to the delight of the crowd.
The title was won by Miss Cork Cailín Áine Ní Toibín, a model and sales associate at Brown Thomas. Joanna Cooper who won it in 2015 was on site to pass it over. Top model Kelly Horrigan was 1st runner up, Caoimhe O'Dwyer was 2nd runner up, 3rd runner up was Aoife McGrane and finally Andrea Rooney was 4th runner up.
Miss Ní Toibín will go on to represent Ireland in the up coming Miss Universe 2017 pageant on November 26th in the USA; the 23-year-old intends to use her reign to shine a light on mental health issues and wants to raise awareness for Pieta House and their "Darkness into Light Campaign".
As sponsors of Miss Universe Ireland 2017 Dundrum Cosmetic Clinic will take care of all laser and cosmetic treatments for Miss Ní Toibín during her yearlong reign.