How to Find a Provider of HydraFacial in Dublin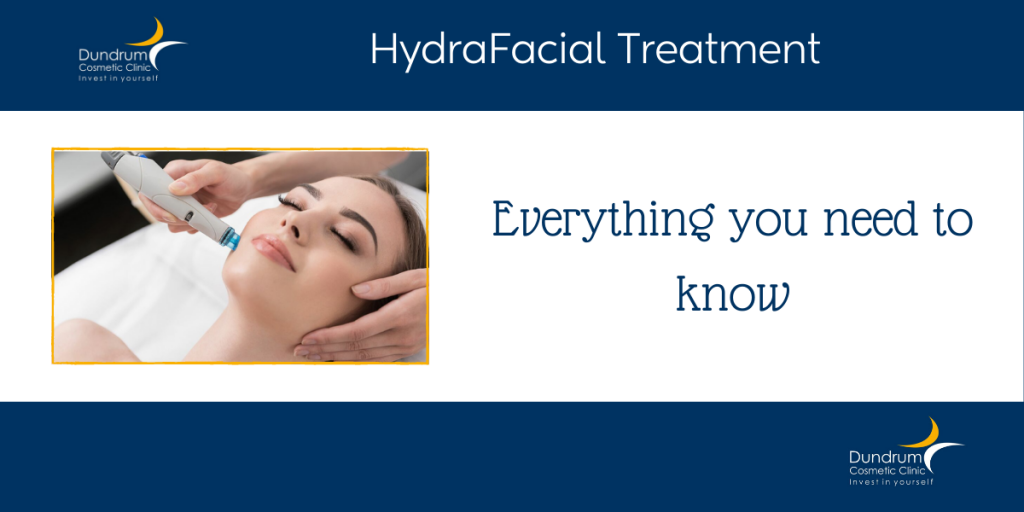 In this article we'll be revealing everything you need to know about HydraFacial: the costs, the benefits, the science behind the treatment and more information on how to find a provider of HydraFacial in Dublin.
The pioneering HydraFacial has taken the world by storm since launching a few years back. It has received ringing endorsements from Glamour, Elle and Allure, which led to a total of 2 million treatments being administered all over the globe in 2017. That's one treatment every 15 minutes! Here's all you need to know about it.
How Does It Work?
HydraFacial is a painless three-step process with minimal side effects. The first step is the Cleanse + Peel stage, where gentle exfoliation and resurfacing is done to uncover a new layer of skin. Next, a small pen-like device called the HydraPeel Tip is used to extract dirt, debris and oil that are clogging up skin pores via suction. Whilst this is happening the HydraPeel Tip simultaneously infuses the skin with hydrating and moisturising serums. These serums are customised depending on the needs of the patient - so whatever issue you may have with your skin, HydraFacial can most likely combat it. The treatment concludes by saturating your skin's surface with antioxidants and peptides designed to maximise your natural glow.
What Makes it So Unique?
Unlike many other skin treatments, HydraFacial boasts minimal side effects with almost no downtime after the treatment. It takes just 60 minutes to administer and although you should allow your skin to rest for the remainder of the day to soak up all of the benefits, the next day you can carry on as normal but with refreshed, vibrant skin!
The versatility of HydraFacial is another one of the reasons why it has exploded in popularity over recent years. Because of the customisable serums contained in the HydraPeel Tip, it can be used to treat any number of skin issues for people of all ages.
One other benefit of HydraFacial is that the effects are longer-lasting than other similar treatments. A ballpark figure for separate HydraFacial treatments is somewhere in the region of 4-6 weeks, but it does heavily depend on the patient's individual circumstances.
How Much Does a HydraFacial in Dublin Cost?
At Dundrum Cosmetic Clinic a single HydraFacial will cost just €120, which includes your initial consultation prior to the treatment. And then in just 60 minutes your skin will be totally transformed.
Where Can I Get it Done?
We're delighted to say that we are an official provider of HydraFacial in Dublin at Dundrum Cosmetic Clinic. Our friendly team can guide you through the process, which starts by booking a consultation over the phone or online. At your initial consultation we will talk through your options and together we'll identify the skin issues that you're hoping to get rid of.