Dundrum Cosmetic Clinic Awards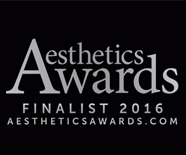 Our hard working staff are THRILLED with the recent announcement that Dundrum Cosmetic Clinic has made the finals of the prestigious Aesthetics Awards competition in the category "Best Clinic Ireland" for the third year in a row!
The independent panel of judges are looking for evidence of a well-managed, well-designed clinic that excels at customer focus, is committed to staff careers, uses brand association superbly and has a well-thought-out treatment menu that meets the needs of its customers.
Safety is also paramount in this sector so judges will be checking evidence of superb patient aftercare, well-managed medical facilities and well-trained staff, fully capable of dealing with any medical issues that could arise following treatments.
We are so thankful for the support and well wishes from our fabulous clients. Thank You from the bottom of our hearts ?