Thread Lift at Dundrum Clinic
A thread lift is a rapid treatment which leaves your skin looking firmer, fresher and younger in just 30 minutes.
It works by inserting near-invisible threads underneath the surface of your skin. These threads then gently tighten the target area of skin, which immediately improves the skin's appearance.
Then, over time, your body absorbs these medical grade threads. This process stimulates the natural production of collagen; a protein in your body vital for keeping your skin looking firm and fresh.
Why thread lift?
Thread lift is one of the quickest cosmetic treatments out there - in more ways than one. It takes as little as 30 minutes, which is why it is often called 'The Lunchtime Lift.'
You should also see immediate results after the treatment, although the results typically peak after around three months. In short, this is a safe, proven and cost-effective solution to restore your skin's natural vitality.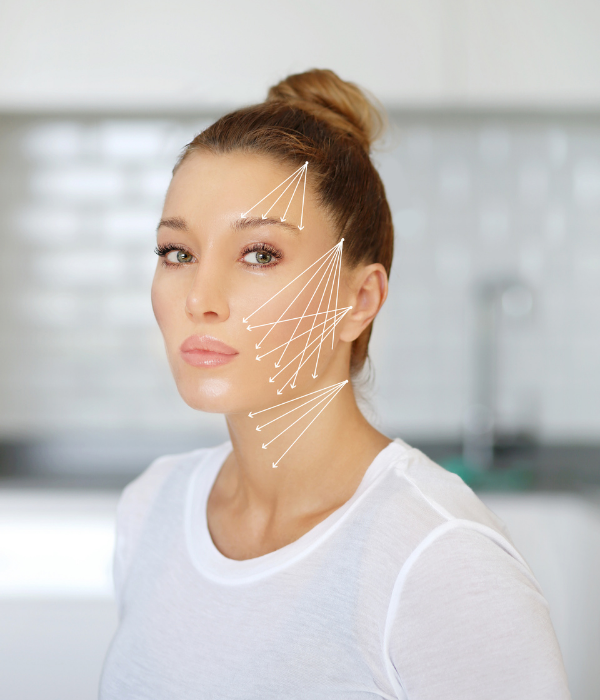 For more information about the treatment, you can book an initial consultation with us. It costs just €20, which is refunded in full should you choose to take up treatment here at Dundrum Clinic.
Frequently Asked Questions