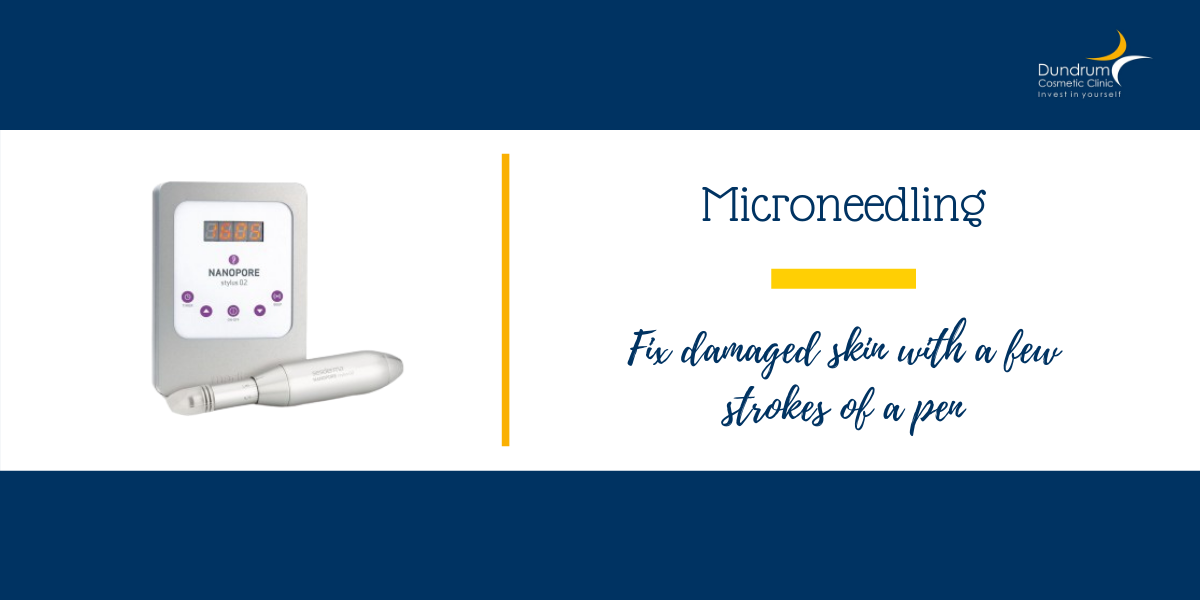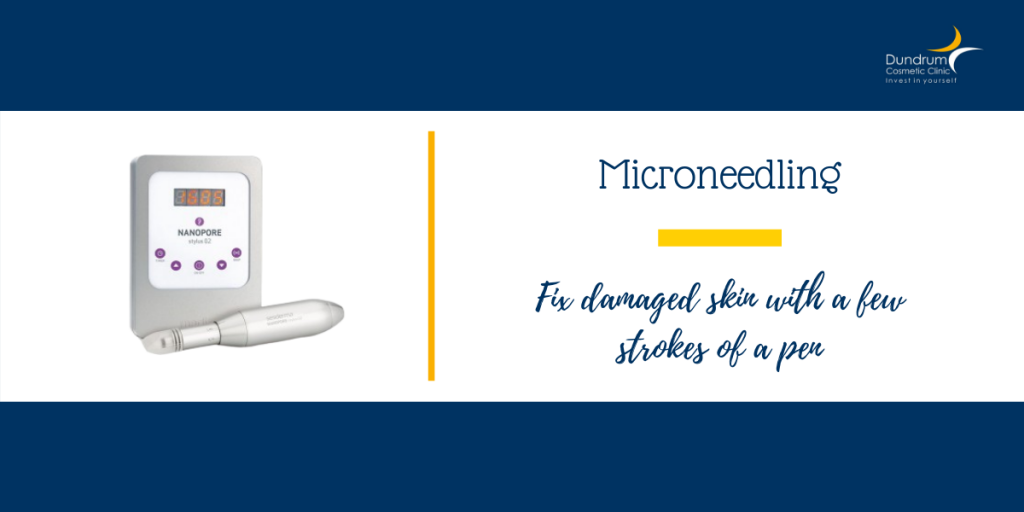 If you're looking for a provider of microneedling in Dublin then you've come to the right place!
Microneedling, as the name suggests, is a procedure that uses microscopic needles to treat the skin. It is primarily used to target imperfections of the face such as acne scars, large pores or noticeable wrinkles, and results in smoother, firmer and more toned skin for the patient.
Here at Dundrum Clinic we use the Nanopore stylus because we believe it is the most effective and painless microneedling solution. Read on to discover the science behind it, the benefits and side effects, a run down of the times and costs.
How Does Microneedling Work?
If you've been keeping up with our other recent blogs, you'll know that cosmetic procedures tend to work by instigating the natural processes of the body to achieve results. In this case, microneedling causes light trauma to the skin that the body reacts to by producing more collagen – an essential protein that your skin needs to maintain a youthful look and firm, smooth texture.
So why doesn't your body do this anyway? Well, it is always producing collagen – but that process slows down as you get older and so signs of ageing start to appear on your skin. By provoking the natural processes of your body to take action, microneedling can accelerate the production of collagen.
Given that the we're talking about the growth of new skin, it should be noted that microneedling is not a quick fix or artificial solution. It takes time for your body to replace the skin and produce the necessary collagen to maintain its appearance, so it can take several months to see the full benefits (that timeframe depends on the individual patient).
What are the benefits of microneedling?
If you decide to take up microneedling in Dublin then you'll see a range of benefits for your skin. They include:
a reduction in signs of anti-ageing (wrinkles, lines etc)
reduction in visibility of scars, acne and stretch marks
shrinking (and sometimes total disappearance) of visible pores
fewer signs of sun damage
It's also true that post-treatment is a good time to apply skin care products. Given that the treatment has created a series of micro-holes in your skin, that means creams and gels will be delivered deeper into your skin than normal. Ask us about this during your initial consultation!
How about the side effects?
We specifically use the Nanopore stylus for this treatment because it causes less discomfort than other options and also results in a shorter recovery time for you. However, that's not to say this treatment is without potential side effects for the patient. You may suffer from some swelling or skin irritation after the treatment, as well as potential redness, dryness and flaking. If you do feel some discomfort after the procedure, our expert clinicians can also provide you with remedies to minimise it.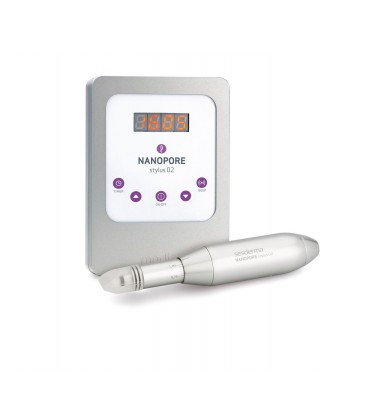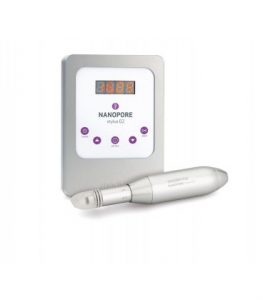 Prior to the treatment we will sit down with you for an initial consultation where we'll determine whether your skin is suitable for microneedling. If so, we will walk through the potential side effects with you to put your mind at ease.
How Much Does Microneedling Cost?
Microneedling in Dublin starts from just €190 for scars, stretch marks, anti-ageing and pigmentation issues. For treatment to revitalise the full face, including 1ml of hyaluronic acid, it will cost €270. The price includes includes consultation, skin analysis, microneedling and a home care product. If you're unsure which option to take then our experts will be happy to figure out the best option for you in your initial consultation.
How Do I Book?
There are several ways in which you can book an initial consultation for just €20 – which is refunded if you decide to take up the treatment. You can call us on 01 2166 778, book through the website or simply message us on Instagram. See you soon!