Hate love handles? Get in UltraShape®
You've been to enough Spin classes to make Stephen Roche look amateur and you've eaten so cleanly that you could ghost-write Joe Wicks' next book. But you just can't shift that last bit of tummy fat.
Despite all your efforts, that old-favourite tight top still feels a little too well-filled and when you look in the mirror, your eyes are drawn to the final bulge of muffin gently spilling over your jeans. So frustrating!
Relax, we've got the answer.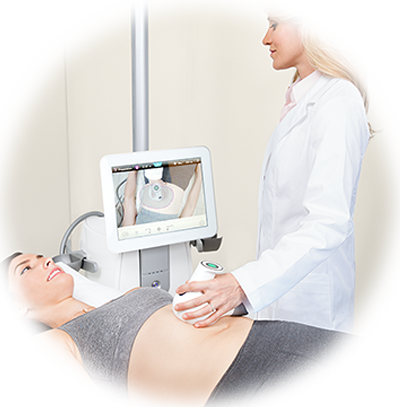 UltraShape – the future of fat reduction is here
UltraShape is the perfect fix to help you
SHED VITAL CENTIMETERS AND FIRM YOUR BODY
GIVE YOU THE CONTOURS YOU DREAM OF
In just three, fortnightly treatments, alongside regular exercise and good diet,
studies show an average loss of 3.5 to 6.3cm.
Not only that, but the hand-held UltraShape device is painless. It's free from (deep breath):anaesthesia, sedation, incisions, injections, heat, ice, bruising or swelling. Your trained practitioner simply glides the device over the treatment area, letting the pulsing ultrasound do the rest. You walk in, you walk out – three times and you're done.
UltraShape is proven to work on tummies, saddle bags and love handles and delivers even contours every time – no liposuction lumps here! Best of all, if you maintain your weight, the results are permanent.
Get the fat-reduced body you want, now 
Sounds good? We think so too.
If you'd like more information about UltraShape then give our fully trained practitioners a call. Better still, pop in for a chat.
Initial consultation costs just €20 – refunded in full should you choose to take up the treatment here at Dundrum Clinic.
Frequently Asked Questions