Banish your problem skin blues
Acne, stretch marks, crow's feet, sun damage, scars, wrinkles, blotchiness and lots more besides – whatever it is about your skin that makes you feel gloomy or embarrassed, wherever it is on your body, you don't need to let it get you down any more because Emerge Fractional Laser skin resurfacing is here.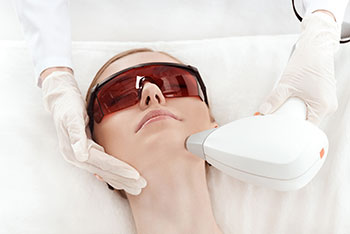 Precision lasering for perfect results
Emerge skin resurfacing improves a whole range of skin tone and texture challenges and combats the signs of ageing to leave you with thicker, firmer and smoother skin. It doesn't matter whether you want to focus on sensitive, exposed areas like your face or hidden parts of your stomach and thighs, Emerge resurfacing will give you the results you crave.
Its micro-laser beams break up damaged, old cells fast and encourage your body to quickly speed up its natural rejuvenation process, replacing the problem cells with healthy new ones. And because fractional laser is so much more targeted and precise than conventional lasers, there's no recovery period and a much faster healing time too.
It's time for the new you to Emerge
Don't spend your life regretting not having the skin you deserve. Give our fully trained therapists a call today or, better still, pop in for a chat. We'll guide you through the process and always make sure you're getting the very best treatment for you. Remember, consultations are only €20 at Dundrum Clinic, fully refundable against your first treatment.
Frequently Asked Questions