Fix multiple skin imperfections in a single session
Not many of us has just one, single skin imperfection to overcome. There are always a few bugbears – acne scars, crow's feet, dark circles, dull or sagging skin – working together to eat away at our confidence. Showing off the beauty within each of us ends up requiring a little bit of this and a little bit of that. Before you know it, the treatments on our wish list can really start racking up.
That was before AquaGold Fine Touch came along.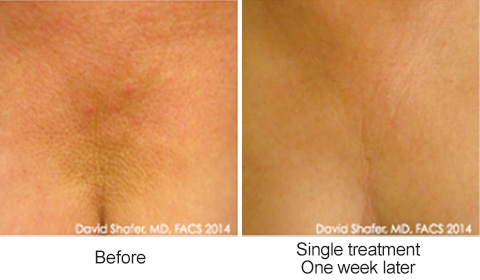 AquaGold Fine Touch – safe, effective and easy
AquaGold is a brilliant new skin perfecting device that delivers multiple treatments directly to problem areas, all at the same time. The sterile, gold-plated, micro-dosing needles – each of which is thinner than a human hair – are the ultimate safe, virtually painless and bleed-free solution to your skin's imperfections.
Your qualified Dundrum Cosmetic skincare professional determines the exact, bespoke mix of ingredients to treat your specific needs and the small, single-use, hand-held AquaGold device provides everything in a one-off treatment – with no downtime or complicated after-care routine.
Book your one-off, bespoke treatment today
Whether you're bothered by the appearance of your neck, hands, décolleté or any part of your face – including the sensitive eye and mouth areas – AquaGold Fine Touch will give you the long-lasting anti wrinkle results you deserve. So don't allow those irritating imperfections to stand in your way. Get in touch today to book a consultation. This is €20, fully refundable when you book your first treatment.
Frequently Asked Questions