Battling to keep your DNA safe
Your DNA is what makes you, you, which means looking after it is incredibly important. In an ideal world, you'd understand and maintain the perfect balance between rest and activity that's required to help your cells recover and keep you looking your very best.
In reality though, you're under constant attack from environmental factors like the sun's rays and other potential cell stressors like free radicals. Over time, these weaken the skin's resilience, damage your DNA and set back your efforts to combat the signs of ageing.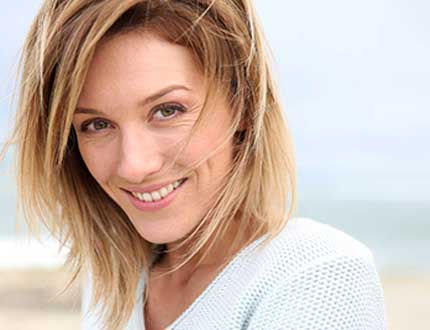 The ultimate, all-round anti-ageing complex
With Mesoestetic's Radiance DNA recovery complex, your fight back begins. It doesn't just target one skin problem, it locks in on all of them.
This five-step, global-acting, anti-ageing treatment contains antioxidants, protective properties and cellular-level DNA repairing ingredients that combine to press the pause button on the ageing process. Together, they reduce sun damage, improve skin quality, boost collagen and elastin and help increase the thickness and density of the epidermal tissue. The result? Your facial contours are redefined, your skin is all-over firmer and more elastic.
For more information about our premium Radiance DNA recovery complex treatment, get in touch with our fully trained practitioners. A professional consultation costs just €20 – refunded in full should you choose to take up treatment here at Dundrum Clinic.
Frequently Asked Questions
For more information about this or any of our anti-ageing treatments, get in touch with us to book your professional, fully refundable, €20 initial consultation today.