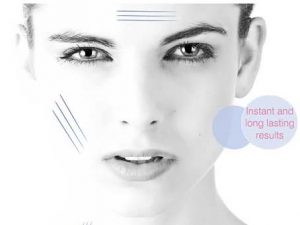 Lifting Threads
Silhoutte Soft
At Dundrum Cosmetic Clinic we have a range of lifting threads such as Silhouette Soft, It is a technological innovation offering women and men what no treatment has ever provided in such a simple and minimally invasive way: a reshaped face and restored volume by means of a 30-minute treatment at their doctor's
Silhouette Soft thread facelift is innovative technique because:
It is performed in one session with immediate natural lift effect, giving you natural and younger appearance for months and years to come. It is an efficient technique for both men and women, progressively restores your lost collagen because Silhouette Soft is entirely made of reabsorbable materials.
This procedure takes less than an hour in duration, no hospital stay, no downtime.
Silhouette lift procedure involves no incision (cut), it has a long lasting effect for up to 18 months.
Silhouette lift is a tailor-made treatment to suit each individual person's needs for areas such as jowls, cheeks, eyebrow, neck. We offer high quality cosmetic care and low prices, please see below.
Therefore, the rejuvenation by Silhouette Soft is being claimed as an innovative because you can come out of the clinic today as a better younger you!
Polydioxanone Threads.
* Needles with Polydioxanone threads are used for a non-surgical face-lift.
* Lifting Threads creates an immediate lifting effect with added improvement when the threads stimulate the synthesis of collagen and fibroblasts and increase oxygenation of the skin.
* Redefines the facial contour without changing the natural face line.
* Immediately tightens sagging and flaccid skin in treated areas.
* No incisions or sutures.
* The material is completely safe; there is no risk of allergies, rejection or side effects other than a slight inflammation.
* Completely safe as Polydioxanone is absorbed by the body within 8 months.
* After a 20 to 40 minute treatment the patient can resume their daily activities.
* Suitable in combination with mesotherapy sessions and other techniques to achieve optimal results and lengthen the effects of the Lifting Threads treatment.
* Treatment takes between 20 and 40 minutes.
* Threads are applied quickly and safely.
* Local anaesthetic is optional but we do recommend it's use.
Should you have any questions please phone us 01 2166 778 or Contact Us – we would be delighted to help