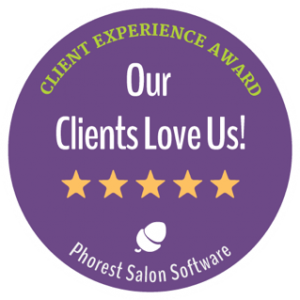 With more than 2000 salons and clinics in the Ireland and the UK and millions of client reviews, Phorest have awarded Dundrum Cosmetic Clinic the Client Experience Award for phenomenal customer care. Only 2% of these salons and clinics have clients who regularly rate the service they receive as 4.5 or higher out of 5.
Clients were sent an email or text after their visit and asked to rate and comment. These emails and texts are sent and verified by Phorest. Dundrum Cosmetic Clinic is delighted to achieve this award as we believe thoughtful customer care is a major indicator of our continued success.
If there is anything we can do for you please call us on 01 2166778 and we will be happy to discuss your needs.