Intense Pulsed Light (IPL)
Intense pulsed light (IPL) is a light energy, used to treat acne, dull skin, red veins and to improve skin appearance and texture. A handheld device is passed across the skin, delivering a spectral range of light that targets the problem area. These types of treatments may also be called laser skin rejuvenation, photorejuvenation, or laser resurfacing. Prevention is the best treatment for pigmented lesions. However, it is possible to reverse the damage with laser treatments as well as chemical peels. Breakthrough IPL photofacial technology uses high intensity pulses of visible light to improve the appearance and texture of the skin. Our equipment combines intense pulse light and radio frequency energy. This allows the laser light to penetrate to the deeper layers of the skin and break down the pigmentation much faster then traditional IPL devices. The RF energy also stimulates collagen production to improve the overall elasticity of the skin.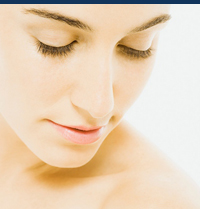 What conditions does IPL photofacial laser treat?
IPL can help you target and improve the following conditions:
Rosacea
Red flushed skin
Broken capillaries
Sun damage
Pigmented lesions
Large pores
Discoloration Acne Scars
Mild Acne
Uneven Skin Tone
How many sessión are needed?
Between  4-6 sessions and 4-6 weeks intervals
What areas of the body can be treated with  photofacial Laser?
IPL Photofacial for the face, neck, chest, arms, and legs.
What can I expect during Photofacial Laser ?
When you come in for your IPL Photofacial , our trained laser specialist will first cleanse the skin of any access oil and make up. Special eye shields are placed on your eyes to protect them from the laser light. Once the skin is clean, a cool gel is applied on the treatment area. The client will feel a smooth surface of the laser on the skin, followed by a pinching sensation and a series of light flashes. The photofacial usually feels like a slight stinging sensation very similar to the snapping of a rubber band.
What are the costs expected to be?
Everybody is individual, but here are some indicative prices, 1 session full face is 120 euros or 3 session 325 euros.
Should you have any questions please phone us 01 2166 778 or Contact Us – we would be delighted to help