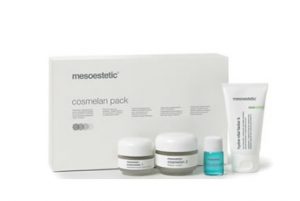 Cosmelan Melasma Treatment
 At Dundrum Cosmetic Clinic we have Cosmelan treatment for Melasma which  is a common skin pigmentation problem that causes dark patches to appear on the skin, it is also called pregnancy mask when it occurs in pregnant women. It generally appears as brown or darker coloured patches on the cheeks, forehead, and bridge of the nose, upper lip and chin, whilst mainly appearing on the face it can also appear on other parts of the body that are exposed to the sun, this is a lot more common in women than men,
What causes Melasma?
Generally appears more often in people with darker skin rather than in fair skinned individuals. Melasma is commonly associated with hormonal fluctuation, particularly estrogen and progesterone. Which is why it occurs in pregnant women and in women who take oral contraceptives or are undergoing hormone therapy and it has also been associated with stress and thyroid disease. Over exposure to the sun can also trigger  this condition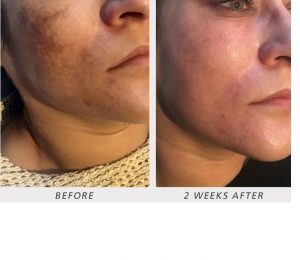 How does our melasma treatment work?
As soon as we have diagnosed the patient with Melasma, treatment can begin. First we prepare the skin for treatment, and then we apply the treatment product over the area to be treated. This can be done in our treatment booths or in the patient's home, whichever is preferred. The treatment cream is brown in colour and must be worn on the skin for 6 to 8 hours depending on the recommendation of the therapist. Afterwards the patient is given a treatment pack with clear instructions on how they must continue their Melasma Treatment at home over a seven-month period.
What should I expect after the initial treatment?
During the first week after this Treatment your skin will start to peel, you might also experience redness and/or tightness that are temporary and can be dealt with by the therapist.
How soon will I see results?
Results are progressive and will begin to show a week after starting Melasma Treatment.
Are there any side effects?
Melasma Treatment has no side effects, except during pregnancy. In cases of stinging, burning, redness or tightness these will be temporary and can be managed.
Is this treatment permanent?
A high SPF sunscreen should be used after treatment and sun bathing is not recommended in order to maintain the results.
How much does this treatment cost?
the cost is €400. including consultation, skin analysis, application and 1 month supply.
Should you have any questions please phone us 01 2166 778 or Contact Us – we would be delighted to help